Refresh
US DEAL Ok, so the GoPro Hero 7 may not be the latest version and it doesn't offer 5.7K video like the GoPro Hero 10 BUT it does still have HyperSmooth video stabilization and at just $249 for the GoPro Hero 7 Bundle it's still a great deal! The bundle includes the camera, a rechargeable battery, a frame, curved adhesive mount, flat adhesive mount, a USB-C cable, a floating hang grip and much more! Available now from B&H Photo Video.
US DEAL There's no need to worry if you didn't get a bargain in the Black Friday sales as Cyber Monday is just around the corner and you can pick up a Fujiiflm X-T3 +18-55mm f/2.8-4 lens for just $1,499 from Amazon. There's nothing not to love about this camera, the picture quality is incredible, it shoots 4K video and the external exposure dials make it really to use. 
US DEAL Since its release in 2018 the Sony A7 III has stood its ground as a versatile all-rounder. If you're looking for a camera that shoots photos and videos exceptionally well you can't go wrong and now with $200 off at B&H you can pick up Sony A7 III with a 28-70mm f/3.5-5.6 lens for just $1,998. 
US DEAL: Adorama has just launched today's deals of the day (so that did make sense, right?), and this one caught my eye – you can now get the Sigma 35mm f/1.4 DG HSM ART in Nikon F fit for $699, which is $200 off the regular price. An f/1.4 35mm is a handy lens to have because it gives you a bit of background blur and a semi-wide angle of view at the same time. And if you think $699 sounds a lot, don't look up the cost of the Nikon equivalent because that will just scare you – so yes, $699 is good!

US DEAL: There are some really good deals on the Panasonic Lumix S5 right now. For those that don't know, this is Panasonic's entry-level full frame camera, but it's actually very powerful, capturing 24MP stills and 4K video up to 60p, and with a flip-out vari-angle screen and in-body stabilisation. It's no larger than Panasonic's high-end Micro Four Thirds Lumix G cameras. The star of the show for me, though is this camera's 20-60mm kit lens – that is really wiiiide for a kit lens and so much more useful. Amazon has this as part of a twin-lens deal, though – you can get the Lumix S5 with 20-60mm lens and 50mm F1.8 for $2,247.98, all in – that's a saving of $500 over the cost of these items bought separately. OR… if you don't want the 50mm F1.8, you can get the Lumix S5 with 20-60mm lens for just $1,997.99.
US DEAL: Here's a blast from the past, in more ways than one. It's a Cyber Monday camera deal from Amazon that combines a Pentax K-70 DSLR with 35mm F2.4 lens for just $649.90. That's a $44 saving on the regular price of $693.90, but that was already super-low, so this looks a real bargain for DSLR fans and budget conscious beginners. The K-70 is not new but is, bizarrely, one of Pentax's most technically advanced DSLRs, with a flip-out vari-angle screen and on-sensor phase detection. It's paired up here with a compact 35mm F2.4 prime lens roughly equivalent to a 50mm nifty fifty in full frame terms. It's been a while since I used a K-70, but it was and is my favorite amongst Pentax's APS-C DSLRs.
Is it Black Friday or Cyber Monday? Shop Cyber Monday now, says Amazon US, while Amazon UK is still in Black Friday week. So it depends on where you are. Cyber Monday is much bigger in the US than elsewhere, but we have the tiniest, sneaking suspicion that the Amazon Cyber Monday deals might look a lot like those already in our Best Black Friday camera deals or Best Cyber Monday camera deals articles. Remember too that a lot of Amazon deals are time-limited.
More Cyber Monday deals to come! 
So it looks like there's a lot of interest in what's coming on Cyber Monday. Who knew! Sometimes we get advance info we can share, sometimes we just see what you see, as it arrives. The thing is, you've probably got other stuff to attend to, but we haven't – this is our job, so whatever we see, we'll make sure you see it too!
In the meantime, we do have a big, long list of the best Cyber Monday camera deals. We say that, but they're Black Friday deals that are still live, that we think are still going to be around on Cyber Monday… but like we say, as soon as WE know, YOU'LL know! So for now, we'll keep posting deals that are live right now that are really worth your attention, whatever day it is!
US DEAL: Hey, Adorama, I haven't forgotten you – or that you have some GFX 50R bodies stashed away right now. The GFX 50R is discontinued now, but for a long time it was Fujifilm's cheapest medium format GFX model – and although it doesn't have the in-body stabilization and faster AF of the new GFX 50S II, I still want one. Mostly because I can get the GFX 50R body only for just $2,999 at Adorama. I'm secretly hoping I can hold out until they sell out, because I really don't need more cameras…
US DEAL: And here's another great deal. I realize the Micro Four Thirds format isn't everyone's first choice, but I am a massive fan, and not the only one on the DCW team. These are great cameras that give little away in image quality to APS-C rivals but are smaller, cheaper and lighter – especially the lenses! So right now you can get the Olympus OM-D E-M5 Mark III with 12-45mm lens for $1,299 from B&H. Or, if you don't need the lens, you can get the OM-D E-M5 III body only for just $899! That is a LOT less than I paid for mine last year, dammit.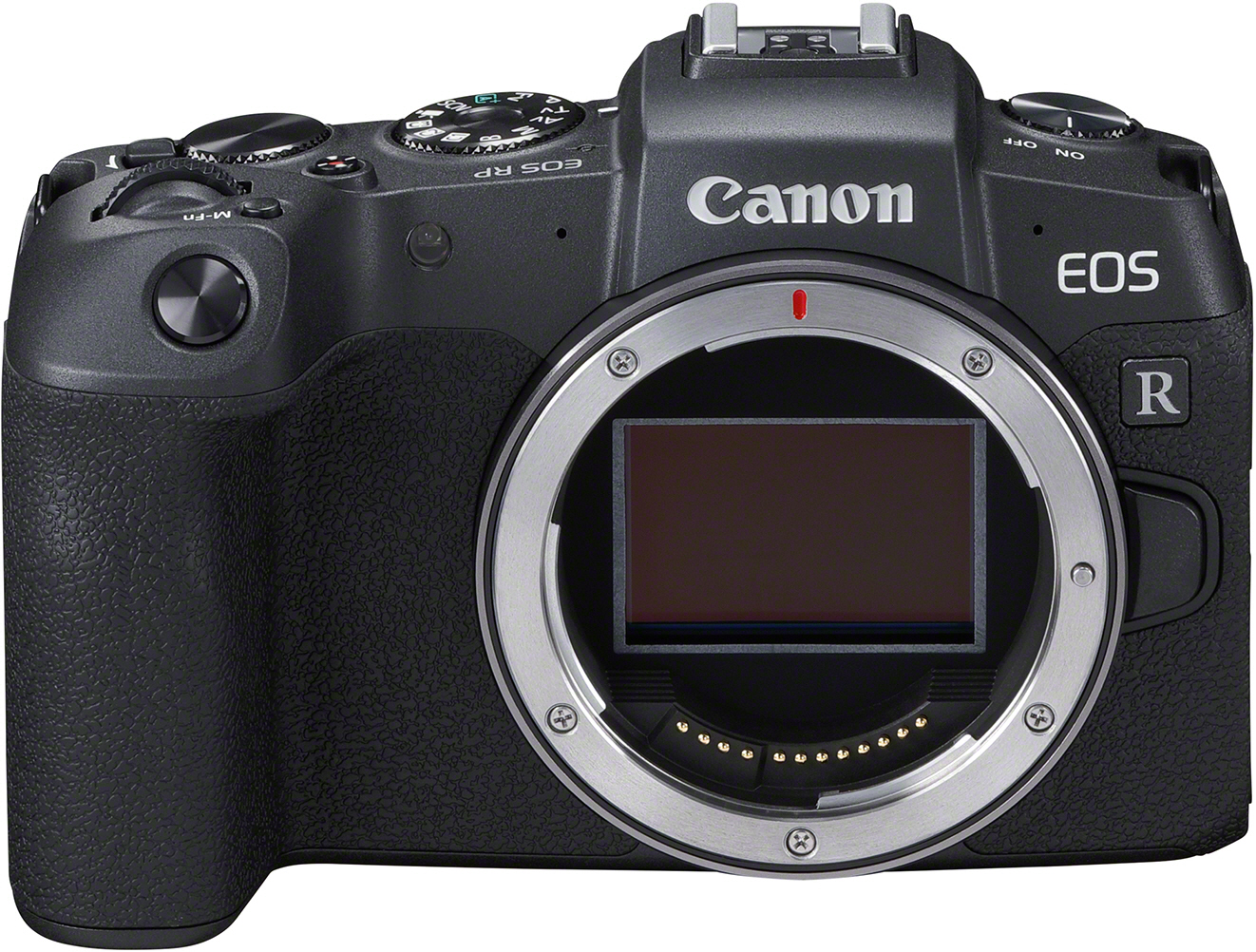 US DEAL: So let's kick off with one of the best deals EVER. Right up until close of play on Cyber Monday, you can get the Canon EOS RP body for just $899.99 at B&H. That's a $100 saving on a price which was already through the floor. So let's have a quick reality check: this is a full frame mirrorless camera, and a current model at that, for $900!! (Yes, that deserved two exclamation marks.) It's perfect for anyone looking for a second, cheap RF body, or who already has RF lenses, or who wants to choose their own. B&H also has the EOS RP with the 24-105mm STM kit lens for $1,199, though that's currently on back order.
Welcome to our Cyber Monday camera deals live report! So we're actually writing this on the Saturday before Cyber Monday, but many of the big retailers are already shifting from Black Friday to Cyber Monday promotions. But hey – what's in a name? Many of the great Black Friday deals already out there look certain to continue into next week, so we'll start off our Live Report with great camera deals you can get right now.
https://www.digitalcameraworld.com/news/live/best-cyber-monday-camera-deals-live