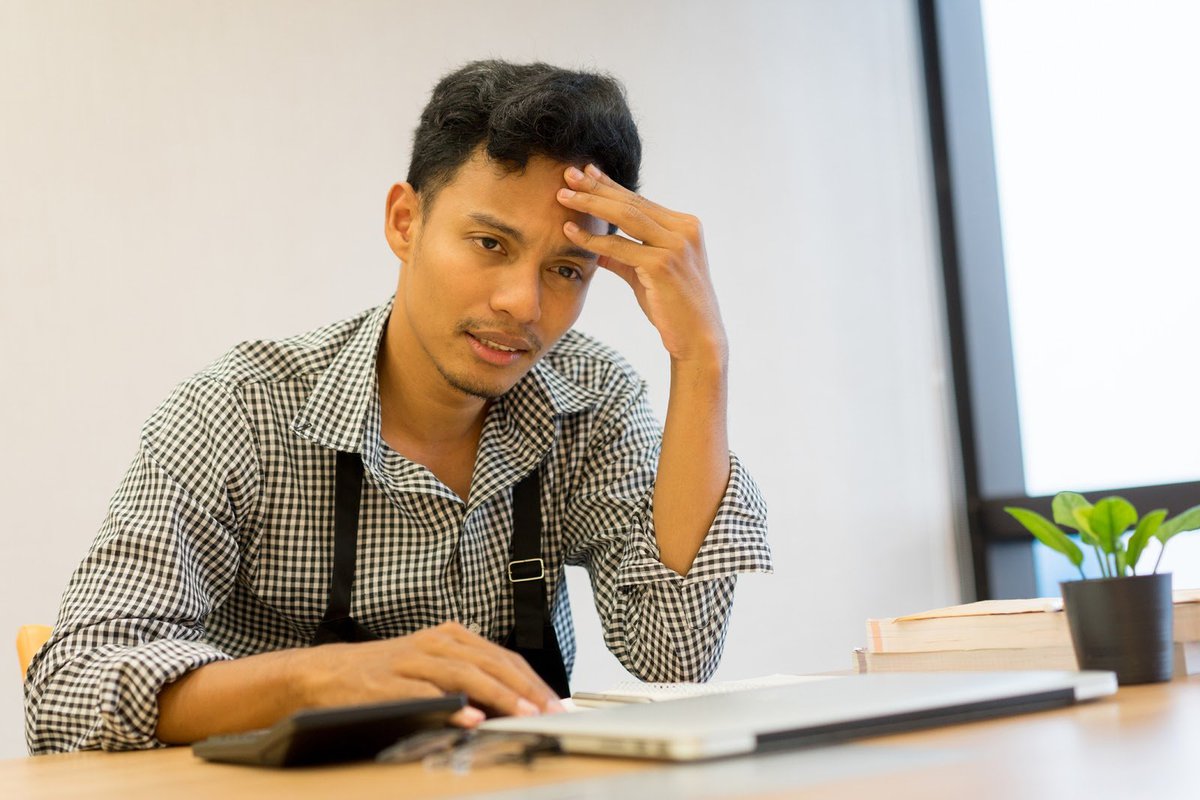 Anyone can post pictures on social media, but brands that understand and plan their marketing efforts see the real results of social media marketing.
Social media reached critical mass well over a decade ago and continues to expand. Regardless, some businesses still question the benefits of using it to drive brand awareness and business.
Those who don't appreciate the benefits of social media marketing are those without a plan, a list of goals, and a full understanding of the metrics.
It's true social media is not as direct as other traditional inbound marketing strategies, but social media's efficacy as a business growth tool is undeniable. The key is knowing and understanding the ins and outs of building and maintaining a quality social media strategy.
Once you've taken the time to create and execute a social media marketing plan, the benefits will speak for themselves.
Follow these steps to create an effective social media marketing plan:
Run a social media audit
Evaluate your competitors
Identify your target audience
Set measurable goals and make a plan
Overview: What is a social media marketing plan?
A social media marketing plan encapsulates audience research, content ideas, posting schedule, and goals meant to drive brand awareness, website traffic, and conversions. Think of it as a subset of your overarching marketing plan.
It's a collection of all you hope to do and achieve on social media to prosper your business. It benchmarks successes, failures, and improvements.
If you're a freelance social media marketer, this plan is essential to develop winning social media proposals for your clients.
How to create a social media marketing plan
Follow the four steps below to create a social media marketing plan, using research, evaluation, and benchmarking.
Step 1: Perform a social media audit
Before crafting your social media marketing plan, you must understand your audience, their demographics, interests, and behavior patterns.
With this information, you can shape your marketing goals without throwing everything at the wall, hoping something will stick. A social media audit is a perfect way to ensure you're not wasting your time with useless content.
I've written a detailed social media audit guide and created a fully functional audit template that will help you organize your data. Take advantage of these resources if you need them.
Tips for conducting a social media audit:
Social media metrics are meaningless unless you understand what they reveal. Use these tips to determine the value of your social media content.
Identify your most popular content types: A social media audit is not just an inventory of your social media data. More than that, it identifies what types of social media content were successful and why. Then duplicate and amplify your success with similar strategies.
Match up posts with spikes in website traffic: This tip goes hand-in-hand with the first. Social media has one goal: build brand awareness and drive traffic to your website. Cross reference your website analytics with your social media data to identify content that sends the kinds of leads you are looking for.
Step 2: Evaluate what your competitors are doing
Your competitors are your adversaries, but also an invaluable resource in developing a social media plan. Learn from their successes and acquire tried and true ideas that'll help you boost your social media efforts. Often their efforts will inspire new marketing content ideas you'd never thought of before.
Tips for evaluating your competition:
Identify their successful content types: Obviously, you won't have access to their social media analytics, but it's pretty obvious which content types are getting more traffic than others based on the numbers of likes, comments, shares, and retweets you see on each individual post.
Identify their comparative advantage: Once you've found successful posts, determine what makes their content successful. Is it post descriptions, images, videos, or their willingness to respond to their comments? Whatever it is, try to find what makes their content different from yours.
Step 3: Identify your target audience
Now that you understand your current metrics and where your competition stands, use that information to develop your newly formed target audience profile, including:
Age range
Job title
Income range
Location
The demographics analytics contained in your social media audit will indicate who is actually visiting your page. If these demographics align with your target profile, then it's clear your messaging is on point. But if your demographics are way off, it's clear something has to change with your marketing plan.
Tips for identifying your target audience:
Define your audience and you can create quality content that'll spark interest in your website, product, or service. These tips will identify your target audience and find what they are looking for:
Create an audience persona: Your audience persona summarizes who you are hoping to target, including the who, what, where, when, and why of your audience.
Conduct a survey: Surveys are a perfect way to gather audience insights to ensure the techniques and methods you're using appeal to your target audience.
Step 4: Set goals and create a plan
You've collected the information necessary to develop a target social media marketing plan. Now you need specific and measurable goals to reference back to and benchmark during the execution period. These goals are measured through social media and website metrics, such as:
Shares
Likes
Impressions
Reach (learn more about reach vs. impressions)
Mentions
Conversion rates
Time spent on site
Bounce rate
When setting these goals, adhere to the S.M.A.R.T. framework:
S – Specific
M – Measurable
A – Attainable
R – Relevant
T – Time-bound
It's important to assign different content types for different purposes and establish ratios for those content types. Don't lean too heavily on one type of content that only produces specific results, such as images that only lead to more shares.
A mix of different content types will ensure that you're meeting all of your marketing goals, such as creating brand awareness, driving traffic, and producing sales.
Tips for creating a social media strategy:
We've reached the final step of the guide, but I have two more tips to help you make your social media campaign a success:
Create a content calendar: A social media content calendar is the perfect way to plan, schedule, and execute a measurable social media marketing plan. It lists the dates, times, types, and even reports back the results of all of your content before, during, and after it goes live.
Conduct your marketing efforts on a quarterly basis: Rather than operate on a long-term basis, such as yearly, it's easier and more effective to split your plans into quarterly segments. Quarterly social media marketing plans let you evaluate your efforts more frequently and make changes as needed.
The best social media management tools for your small business
Now that you understand the core steps of creating your social media marketing strategy, I've put together a shortlist of three social media management tools to help you research and organize your plan.
Each platform comes with its own set of strengths and weaknesses, but in the end, you'll find the right one for your business.
1. Sprout Social
Sprout Social is one of the best all-around social media management platforms. Everything about this tool is highly intuitive and user friendly, making it perfect for social media managers of all skill levels.
Sprout Social truly shines in its social listening capabilities which allow you to gather useful data from competitor analysis to social posting trends.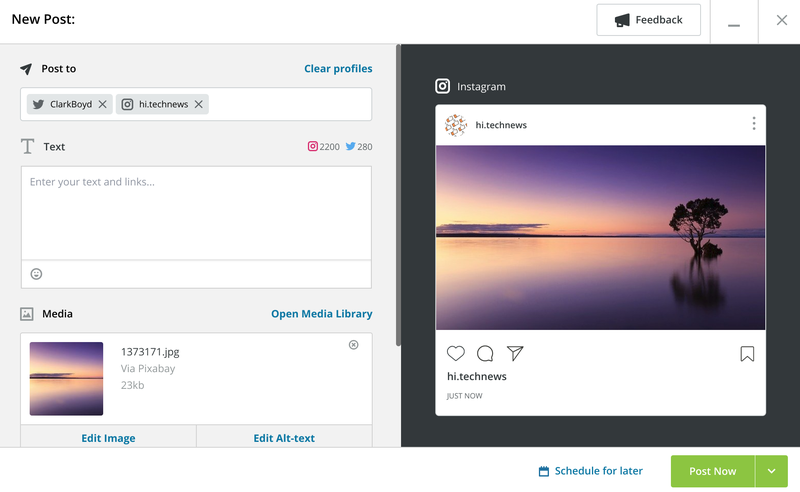 Pricing could be an impediment. This platform is expensive at every pricing tier, making it better for businesses with larger social media marketing budgets. However, if you can afford Sprout Social, it is definitely worth the price.
2. Buffer
I first used Buffer when it was just one complete social media management tool, but nowadays Buffer is split into three separate software options:
Buffer Publish: The original Buffer platform with all of the standard features such as posting and social content calendars.
Buffer Reply: Meant for managing conversations with their audiences.
Buffer Analyze: Made for monitoring and managing your social media analytics reports and setting social media KPIs.
I'm not crazy about how Buffer has split its tool into three distinct platforms (each with its own paid subscription). But this tool is still very intuitive and powerful as a social media management solution.
Splitting these solutions into three separate tools means Buffer is not particularly cost-effective for some businesses. Even if you picked the lowest tiers for each solution, you'd end up paying out $984 per year with only one user per platform.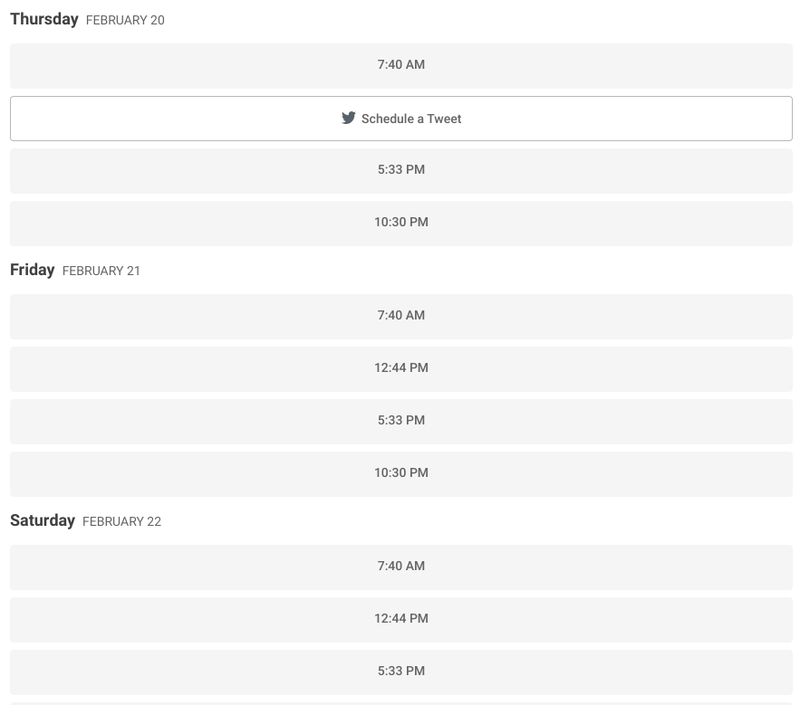 If you're only looking for one solution, the segmentation does have its benefits.
For example, you can manage most of your social media functions directly on each network with only analytics taking a hit (some social networks are better at documenting analytics metrics than others), meaning you could get away with only using Buffer Analyze to monitor your data.
It all comes down to the needs of your social media marketing strategy.
3. Hootsuite
Hootsuite is easily the most cost-effective solution of these three options. This platform will do most everything you'd expect from a social media management software, including post scheduling, a social media planner, social feed monitoring, analytics reports, automated actions, and message response capabilities.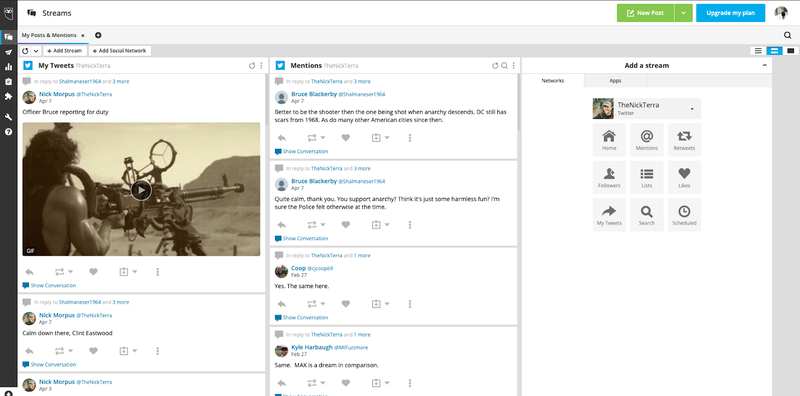 Hootsuite struggles in its presentation. I find the main social feeds dashboard cluttered and confusing, which interferes with updates and notifications. I've also encountered social sync issues which are frustrating when you manage multiple accounts.
In the end, Hootsuite is a great platform that does it all so long as you're willing to tolerate the occasional inconvenience. Pricewise, Hootsuite is extremely affordable and even offers a free option perfect for freelancers and newer businesses.
Your social media marketing efforts don't end here
Over the last decade, social media has grown from a small friendship building tool to a worldwide phenomenon that drives relationships, businesses, and cultural trends.
That's why we at The Ascent want to help push your business' marketing efforts to the next level through social media management software reviews, how-to guides, and beginner lessons. We'll give you the building blocks to turn your brand into the lead generation powerhouse you want to become.
https://www.fool.com/the-ascent/small-business/social-media/articles/social-media-marketing-plan/