Using 100% Ethical SEO® techniques and targeted PR to secure high quality backlinks, we deliver consistent results for some of the world's most famous travel brands, from airlines to hotel groups.
Travel & hospitality brands we work with
For an industry with long paths to conversion, effective search engine optimisation (SEO) is important to add value and presence in as many places as possible…
In the competitive sphere of travel and tourism, a solid foundation of search engine optimisation will form a consistent base for any marketing strategy.
Our approach is to take a strategy that we know works – from our partnerships with global travel brands – and to adapt it to each individual client, creating a bespoke, tried and tested SEO strategy. We back our SEO by measurable results and sustainable value.
We leave no stone unturned, combining in-depth technical SEO, tailored to the travel industry, with intelligent, engaging digital PR. The result is a proven track record of effective, quantitative optimisation for international hotel, airline, tourism, and hospitality brands.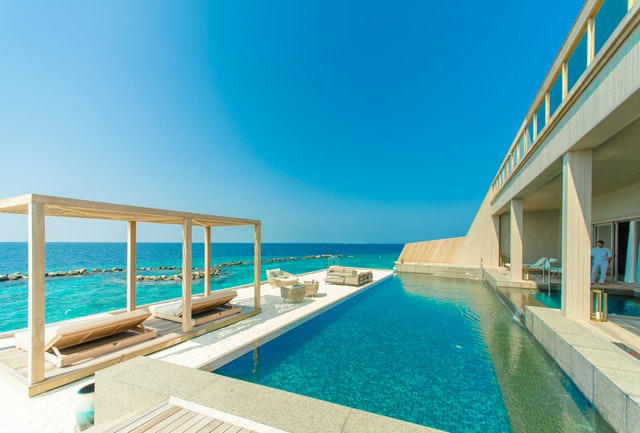 Being there with the right answer to the right questions
The average consumer creates hundreds, if not thousands, of digital touchpoints when planning a get-away. They may visit dozens of websites before, and even after purchase. Many of these will be searches conducted on search engines like Google, Bing, Baidu or Yandex. It's our job to have a sound comprehension of where users are in that journey, whether at the inspiration or booking stage.
We work with our clients to understand what their potential customers want, and what are the right questions and keywords to optimise their websites for. We help them to develop the right answers and improve organic ranking positions to generate the visibility required on as many of those digital touchpoints as possible.
Using SEO to be found, wherever your customers are
Sound technical SEO is essential if brands want their website to be found. Our team carries out a thorough audit and provide a practical strategy for improvements. Because search engines and SEO are constantly evolving, we make it our business to keep up with the latest in technical SEO so that you don't have to.
Our audit will identify any areas in which your website may be suffering from technical issues affecting how the search engines can crawl your site.
While search engines are getting better at crawling, indexing and understanding information, they are not perfect, and it's imperative that brands engage the right expertise to navigate the complications of technical SEO. We use all of the tools at our disposal – such as the correct HTML schemas unique to travel and hospitality – to make sure that Google understands all of the details about your products.
"We have been working with AccuraCast for 2 years and are very satisfied with our account manager's work and advice!

Noémie Dumez – Pierre & Vacances
Tangible results from relevant links on authoritative sites
Much has changed in SEO over the years, but the ability to signal your website's value to the search engines, and earn links from authoritative websites is as important now as ever if you want to top the organic ranks.
Our digital PR experts are highly experienced and well connected in the travel industry. This mean we can create engaging and interesting content that journalists and trade publications actively promote and link to.
Harnessing links and relationships to maximise visibility
Organic presence gives brands a degree of credibility and trustworthiness which paid media cannot, while also providing a more cost effective and sustainable way to be found. Having the right external relationships to develop your inbound links is vital for organic success.
We have developed relationships with relevant travel and hospitality resources and partners, from industry bloggers to journalists and editors, driving improved ranking potential for businesses. From Lonely Planet to TripAdvisor, we are experts in securing placements for our clients on some of the world's most influential travel websites.
Interested in our Services?
Travel & Hospitality Projects
Travel Marketing Insights